Meditating with Fr. Frank
This Sunday we celebrated the Feast of the Most Holy Trinity. The Most Holy Trinity is a revelation of the Three Divine Persons: God the Father, and God the Son, and God the Holy Spirit, eternally existing as one Triune God, in perfect love and perfect unity. The Three Divine persons are so perfectly united in every way that they are ONE, though distinct in their divine attributes: God the Father - Creator God; and God the Son - the Redeemer; and God the Holy Spirit - the Sanctifier. There are no boundaries, no divisions in the Blessed Trinity, everything that belongs to one belongs to the other.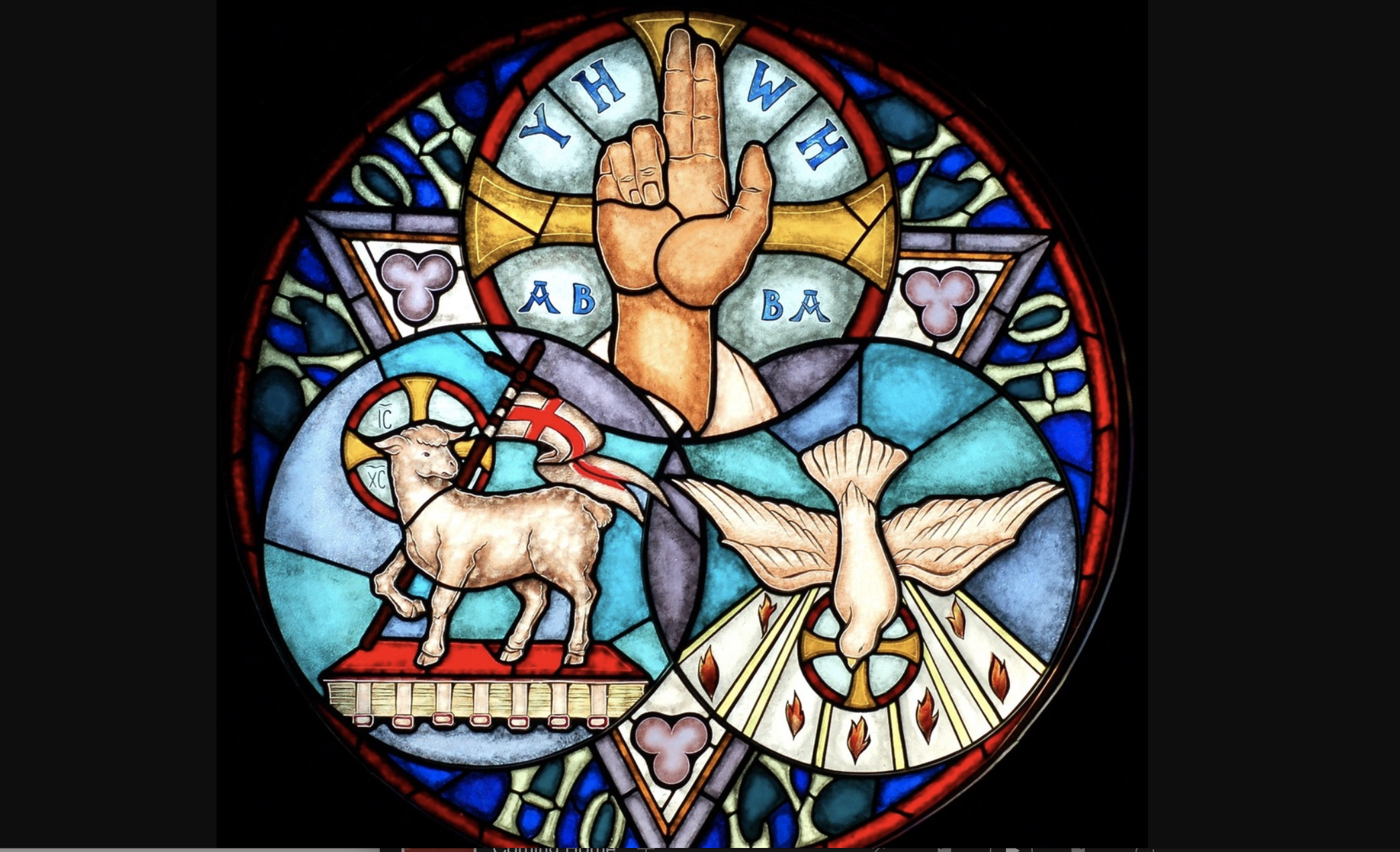 The love and unity among the Three Divine Persons of the Most Holy Trinity is so abundant that it overflows to such an extent that God desires to share it with us. Today's Readings show how the Triune God, out of his gratuitous love, reveals his Divine plans for us: "God so loved the world that he sent his only Begotten Son, Jesus Christ, … that we might have Eternal Life" (Jn 3:16-18); God who pardons our sins (Ex 34:4-9); God who invites us to love one another, and to live in peaceful harmony with one another (2 Cor 13:11-13).
Love and unity are essential components to any successful and enduring relationships. Without the desire to love and to unite, human relationships would be impossible. Relationships bring us together to form communities, even though we are distinct individuals. We are one with others, yet we have our own individual lives, as People in Africa would say: "I am because we are, and because are, therefore, I am". The citizens of the United States of America draw inspiration from the first three words of the Nation's Constitution: "We the People", signifying a community of peoples sharing a common destiny. Also, enshrined in the Great Seal of the United States of America, are word of unity "E pluribus Unum", meaning, "out of many, one".
The Mystery of the Most Holy Trinity, is therefore, an invitation to strive as one and to live as one though many and different. An invitation to stand together and reject the voices and forces of hate and violence, and to heal our human family from the wounds of division. Amen.
Peace be with you
Fr. Frank