Daily Reflection
Tuesday, April 21st, 2020
Reflecting on the word of God in today's First Reading (Acts 4:32-37), I wish to reiterate Pope Francis' homily given on the Divine Mercy Sunday, April 18th, 2020. The Holy Father, called on everyone worldwide to learn from the first Christian community described in the Acts of the Apostles, to eliminate inequalities and to heal the injustices which undermine the wellbeing of the entire human family. He recalled how those first Christians were together and had all things in common; they sold their possessions and goods and distributed them to all, as any had need. "This is not some ideology. It is Christianity," Pope Francis stated.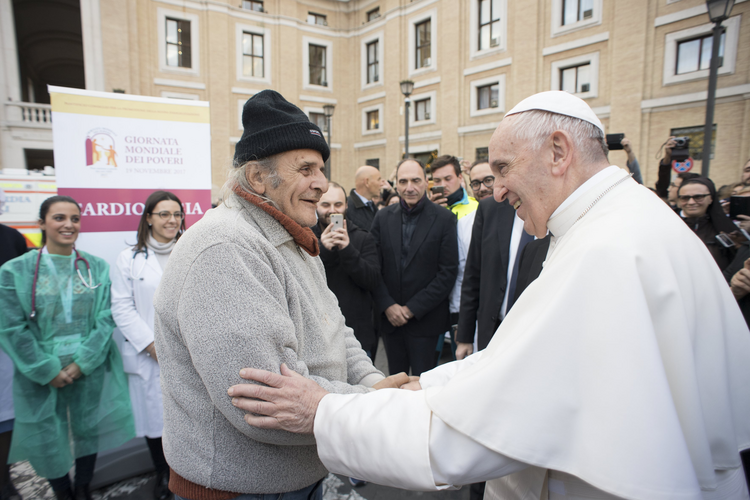 The Pope warned against the spread the "virus of selfish indifference" – the thought that life is better if it is better for me and that everything will be fine if it is fine for me. "It begins there and ends up selecting one person over another, discarding the poor and sacrificing those left behind on the altar of progress," he further stated. "Each of us could say, these are complex problems, it is not my job to take care of the needy, others have to be concerned with it," the Pope expressed. He recalled that Saint Faustina, after meeting Jesus, wrote: "In a soul that is suffering, we should see Jesus on the cross, not a parasite and a burden."
The Holy Father concluded by appealing to everyone to work to build our collective future and a new world, by not thinking only of our interests, our vested interests, but to show mercy to those who are most vulnerable. "Mercy does not abandon those who stay behind," Pope Francis reminded us all.
Peace be with you!
Fr. Frank