Daily Reflection –Friday, May 1st, 2020
Today, Saint Joseph the spouse of the Blessed Virgin Mary, is honored above all other men as the personification of the dignity of work, and the provident guardian of all those in labor force throughout the world.
In his address to the Catholic Association of Italian Workers, on May 1st, 1955, Pope Pius XII, proclaimed May 1st, the Feast Day of Saint Joseph the Worker. By this proclamation, the Pope elevated a secular observance which had been celebrated worldwide as "Labor Day", to a religious significance. The Pope challenged the whole world to imitate the example of Saint Joseph, the humble carpenter of Nazareth, who was the support and guardian of the Divine Child and His Virgin Mother on earth, to value the dignity of work.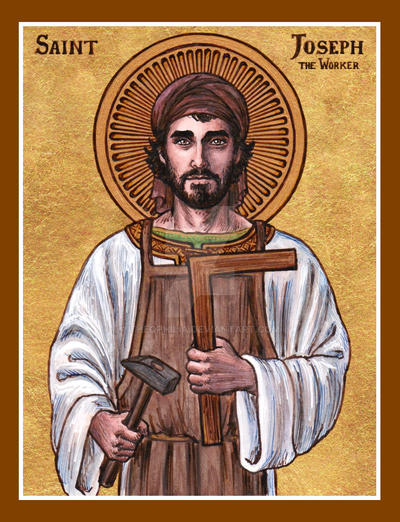 Henceforth, May 1st, is a recurring invitation to modern society to accomplish that which is still lacking for social justice and peace, as well as human progress and development for all peoples.
Let us pray that the Lord God, who created all things and entrusted man with the necessity of work, may grant that following Saint Joseph's example, and under his intercession, we may accomplish the works God has assigned us and obtain the Eternal rewards He has promised through His Begotten Son Jesus Christ, the Savior of the world, AMEN.
Peace be with you!
Fr. Frank